How much space is there in the VW Beetle?
By Product Expert | Posted in Volkswagen Beetle on Monday, February 19th, 2018 at 7:06 pm
2018 Volkswagen Beetle Interior Volume and Cargo Room
For those of you who are looking for a new Volkswagen Beetle, we want to help. We know that you have questions and we will do our best to answer them. When it comes to size, especially for a compact vehicle like the Beetle, it can be difficult to know if you have enough space. Let's take a look at the 2018 Volkswagen Beetle interior volume and cargo room to show you what can fit inside this model. 
---
READ MORE: How efficient is the latest Volkswagen Bug?
---
Cabin Dimensions
The Volkswagen Beetle makes sure that you and your passengers can sit comfortably. This compact vehicle can seat up to 4 passengers and has plenty of legroom. For you and your front seat passenger, you can enjoy the 41.3 inches of space for your legs. Those in the rear row can also enjoy the ride with 31.4 inches of legroom.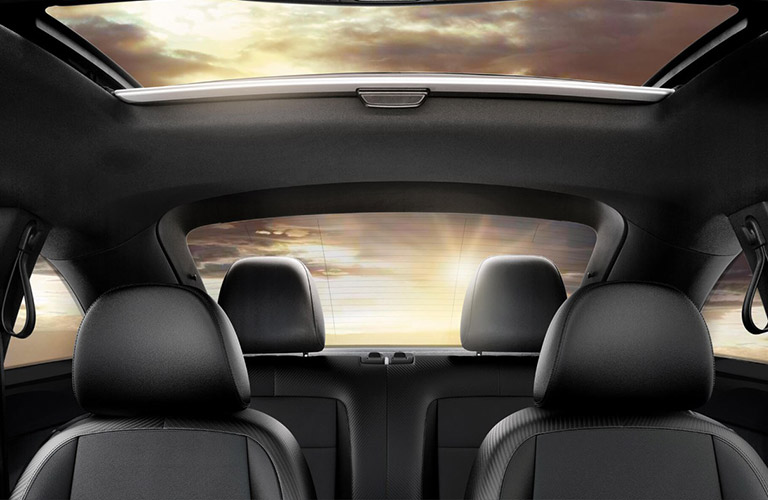 Trunk Space
If you are planning on going on a trip inside the Beetle, you don't need to pack your luggage in the rear seat. You can use up all of the cargo space for your belongings for a more comfortable drive. You have 15.4 cubic feet of cargo room to use. This is great for all of your times on the road. 
---
READ MORE: How Much Cargo Space in a 2017 Volkswagen Beetle?
---
After looking at the 2018 Volkswagen Beetle interior volume and cargo room, you can see that this vehicle has room for your family and your equipment. We hope we helped you find everything you were looking for. If you would like to learn more about the 2018 Volkswagen Beetle or any of our other Volkswagen models, check out our online inventory to see what we have available and schedule a test drive with us at Joe Heidt Motors today.