How far can the Volkswagen Tiguan take me?
By Product Expert | Posted in Volkswagen Tiguan on Tuesday, February 25th, 2020 at 7:07 pm
2020 Volkswagen Tiguan Gas Mileage Specs
Traveling should be a fun experience that excites you and your family. When it comes to traveling long distances, you'll want to learn more about the specs of your vehicle to see how far it can go on a tank of gas. We will help you learn more about the new 2020 Volkswagen Tiguan gas mileage specs to give you an idea of how fuel efficient this vehicle is.
---
READ MORE: 2020 Volkswagen Tiguan Trim Level Comparison
---
Performance
The 2020 Volkswagen Tiguan has a 2.0-liter turbocharged engine to help you take on the road. This engine has 184 horsepower and 221 pound-feet of torque. This engine comes standard on all trim levels of the 2020 Volkswagen Tiguan. Drivers can enjoy the open road thanks to the adaptive performance technology inside the new Tiguan.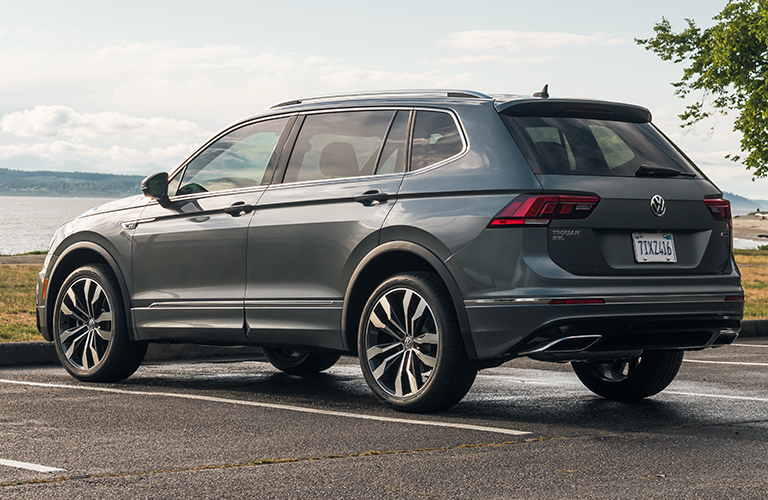 Fuel Efficiency
The 2020 Volkswagen Tiguan is ready to take your family wherever you want to go. Its 15.9-gallon fuel tank can help take you farther before needing to refuel. The Tiguan can go 22 miles per gallon in the city, 29 miles per gallon on the highway, and 25 miles per gallon combined. That means that the Volkswagen Tiguan can reach 461 miles before running out of fuel. Remember to drive safely and that gas mileage varies based on driving behavior and vehicle condition.
---
READ MORE: 2020 Volkswagen Tiguan Expected Color Options
---
The 2020 Volkswagen Tiguan gas mileage specs can help you plan for your next vacation. Make fewer stops along the way and enjoy the comfortable interior of this fun SUV. You can learn more about the 2020 Volkswagen Tiguan by visiting our online inventory and seeing what we have available. You can also schedule a test drive with us at Joe Heidt Motors today to find out how this vehicle feels from behind the wheel.